Last updated on August 7th, 2021 at 11:16 am
Want to Connect Your PC to WIFI Connection but Do not Know How to Do it? Do Not Worry, this article Describes basic steps for How to connect WIFI to PC. Having an Internet Enabled Computer at Home or in Your office Helps to Enhance Your Work Productivity.
WIFI Connections are the Most Convenient Way to Access the Internet without getting stuck with Cables. However Many People Do Not Know How to connect WIFI to a PC. Connecting the WIFI network to Your Personal Computer is Simple. 
How to Connect WIFI to PC using Taskbar 
To Connect Your Personal Computer or laptop to WIFI Network From Taskbar, Please Follow the Steps Mentioned Below. 
Step 1 – Click on the Network icon on the Right Cornor of the Taskbar.
Step 2 – From the List of Available Network choose the one You want to connect to and then select Connect.
Step 3 – Enter the Network Security Code i.e the Password & click on Connect. 
Now Your Computer is Connected to the WIFI Network You Have Selected. Now You can start using the Internet connection on Your Computer. 
For Some Reason, if You are unable to connect the WIFI From Network option, You can also use the computer Settings to connect to WIFI. Please Follow the Steps Mentioned Below to connect to WIFI via Settings.
How to connect WIFI to Computer From Settings 
To configure Your WIFI Network Manually, Please open the Network & Internet option From the Setting on Your Windows Laptop or Desktop and Follow the Steps Below. 
Step 1 – Navigate Network & Internet option on the Settings on Your Computer.
Step 2 – Scroll Down and Select WIFI From the options Available in Left Cornor or Page & Click on Show Available Networks.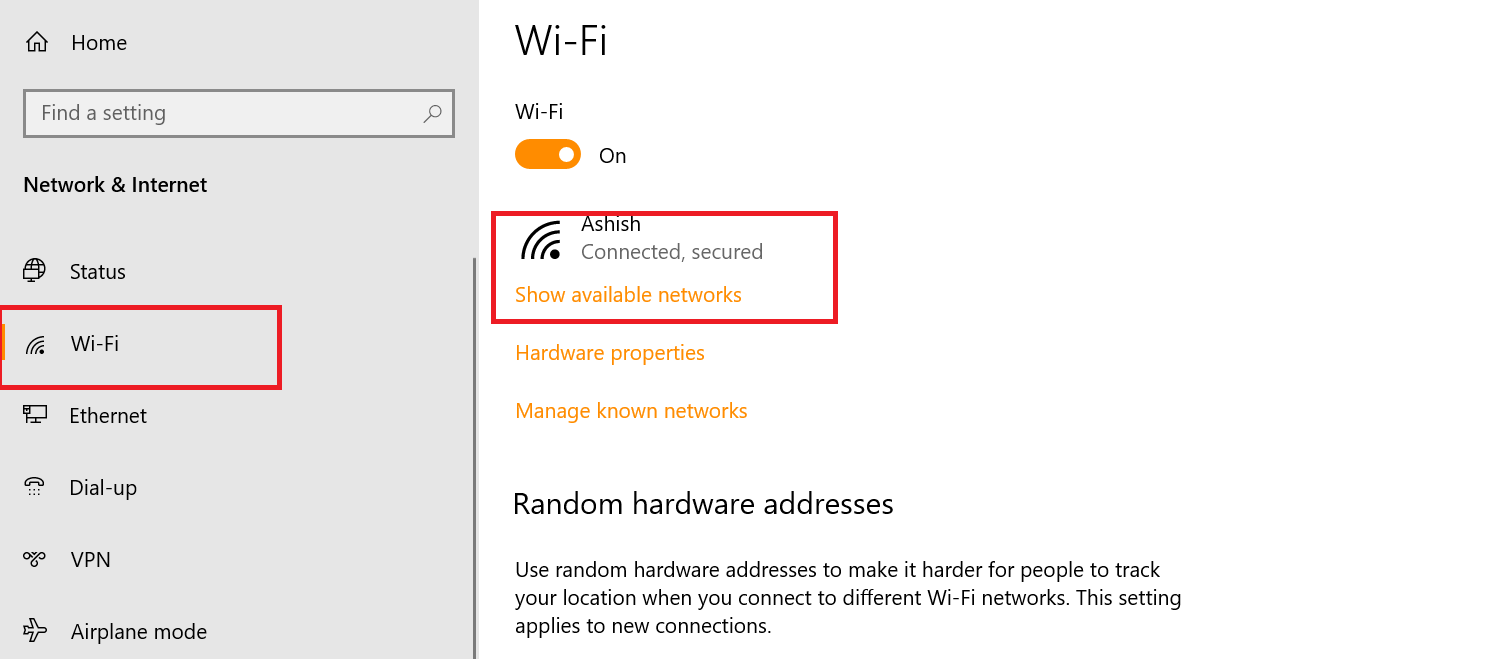 Step 3 – Click on Show Available Network & Select the Network You want to Connect. 
Before You connect to your Personal Computer, make sure You have a Broadband Internet connection and modem. Without Modem or Broadband Connect, You won't be able to access the internet on any of Your Devices. Learn More about Broadband Connect From this Article Published on Lifewire. 
In Conclusion
Hopefully, the Tutorials Helped You to Know More about how to connect wifi to PC. If You have any Queries Related to WIFI Network, Please leave a Comment Below.